Fingerprint Analysis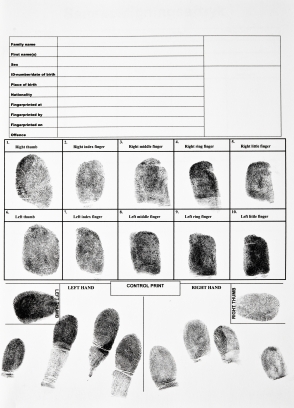 National Academy of Sciences Report - See pp. 136-150 for the National Research Council's assessment of the discipline of fingerprint analysis. The 2009 NAS Report cited "a thorough analysis of the ACE-V method" that concluded: "'We have reviewed available scientific evidence of the validity of the ACE-V method and found none.'" pp. 142-143 (citation omitted).
Friction Ridge Subcommittee - this Scientific Area Committee (part of the OSAC) has taken over the work previously done by the Scientific Working Group on Friction Ridge Analysis, Study and Technology (SWGFAST). It is a collaboration of practitioners working to improve discipline practices and build consensus standards for the field of friction ridge analysis.
UK Fingerprint Source Book - this reference document drafted in March 2013 describes in detail the various techniques used for developing and comparing fingerprints. Provides more historical and scientific information about the techniques used to develop fingerprints than most lab standard operating procedures do.
International Association of Identification - Professional association for forensic identification disciplines including fingerprint analysis.
Motions
Cases
Experts
Visit the database of experts to find the contact information for experts in this field.
Articles
Reports
Videos
These videos may contain some inaccurate information, but they allow viewers to view the techniques and technologies used in fingerprint comparison.
Links