Forensic Nurse Examiner/Sexual Assault Nurse Examiner
A forensic nurse is a nurse with specialized training in criminal procedures, the legal system, forensic evidence collection, providing medical testimony in court, and providing consultation to law enforcement. Sexual Assault Nurse Examiners (SANE) are registered nurses who have a specialized education and clinical preparation in forensic examination of sexual assault or abuse victims.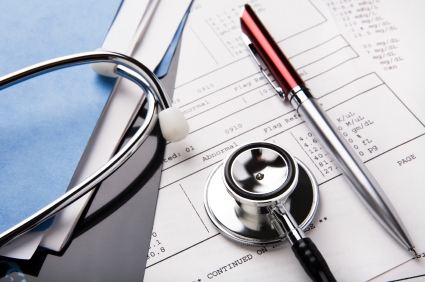 National Protocols
National Protocol for Sexual Assault Medical Forensic Examinations - a U.S. Department of Justice protocol focusing on the immediate response of medical and other professionals in reference to medical treatment and evidence gathering from sexual assault or abuse victims. It addresses the role of advocates, law enforcement, prosecutors, and other responders in the medical forensic exam process.
National Protocol for Sexual Abuse Medical Forensic Examinations - Pediatric - an April 2016 U.S. Department of Justice protocol for medical forensic examinations of children. See requirements for documentation and photography.
For the interview portion of the investigation, attorneys should be aware of the National Institute of Child Health and Human Development (NICHD) Investigative Interview Protocol.
Online Resources
SBI Sexual Assault Evidence Collection Kit - This document contains a one-page description of the kit that is used to collect evidence in NC sexual assualt cases followed by a scan of each item, form and instruction sheet contained in the kit. Counsel can use this document to become informed about the types of evidence collected and the correct protocols for collecting, packaging and storing each item.
Multidiscipline Sexual Assault Glossary - Forensic Technology Center of Excellence (FTCoE) and the Center for Nursing Excellence International (CFNEI) has released a glossary of terms used in sexual assault cases. The glossary will be continuously updated and should aid in ensuring clear communications with experts and jurors.
National Training Standards for Sexual Assault Medical Forensic Examiners - this DOJ manual sets out standards for the specialized education of sexual assault forensic examiners.
Sexual Assault Forensic Examiner - Technical Assistance - this comprehensive website contains resources related to sexual assault medical forensic examinations including sample forms, training materials, free recorded webinars, and resources for attorneys.
SANE-SART - provides information and technical assistance to individuals and institutions interested in developing SANE-SART programs or improving existing ones.
International Association of Forensic Nurses - develops, promotes, and disseminates information internationally about forensic nursing science. Includes information about live and online training opportunities.
North Carolina Board of Nursing Practice Homepage - contains links to NC specific policies, procedures, and standards of practice, including information on SANE programs.
North Carolina International Association of Forensic Nurses - North Carolina specific resources and a forum on forensic nursing.
Articles
For articles on specific topics related to medical aspects of sexual assault, contact Sarah Rackley Olson who keeps a library of these articles.
Medical Abbreviations and Terms
Abbreviations and Definitions - searches over 200,000 acronyms and abbreviations and provides definitions of thousands of medical terms from Stedman's Medical Dictionary.
Forensic Nurse Terminology - provides definitions for acronyms, abbreviations, and medical terminology related to forensic nursing.